Ladies Bible Study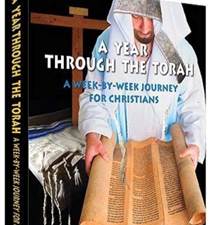 Study part of the original scriptures - Leviticus!
Yes, Ladies, we've begun our promised Bible study in Leviticus led by Ebby K. here at the church each week on Tuesday. Call the church office (804.932.4906) (or click here to send email) to let us know if you'd like to join this Ladies Bible Study that began in late January 2019. You can always join in.
Can't commit to every Tuesday--NO PROBLEM! Just come when you can!
Tuesdays from 10:15am to 12:30pm
In addition to the Bible itself, the Leviticus study will use as a resource "A Year Through the Torah: A Week-By-Week Journey For Christians" written by John J. Parsons. (You will not be asked to purchase this book.) This resource description says,
Now you can understand the Scriptures that Jesus and the Apostles read!
Jesus said that these Scriptures plainly testify of Him (John 5:39). "And beginning with Moses and all the Prophets, he interpreted to them in all the Scriptures the things concerning himself" (Luke 24:27). Now you can better understand how the Jewish Scriptures bear witness that Jesus is the promised Messiah of Israel by studying the weekly Torah portion for yourself!