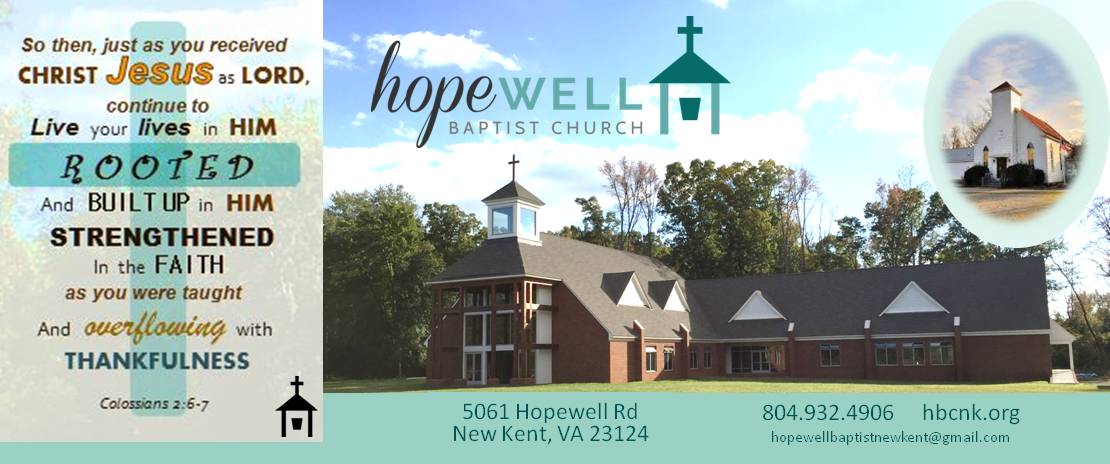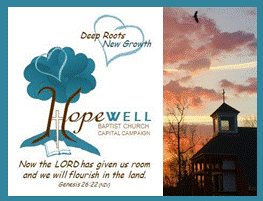 Welcome to the Hopewell Baptist Church website
We are so glad you decided to visit!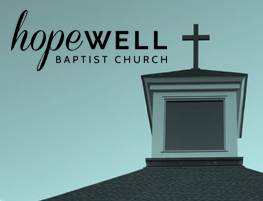 Service Times & Location
Hopewell Baptist Church
5061 Hopewell Road
New Kent, VA 23124
Phone: 804-932-4906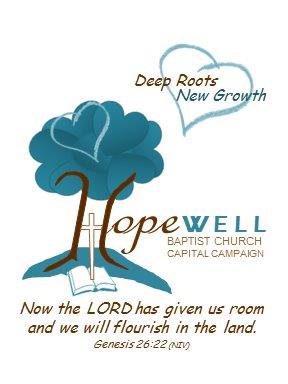 Our capital campaign 2019--2021
Upcoming events
Join us each Sunday at 11:00 a.m. for worship!
We're looking at the book of Jonah to glean lessons from this prophet of old who ran from the task God gave him. It's more than a whale story.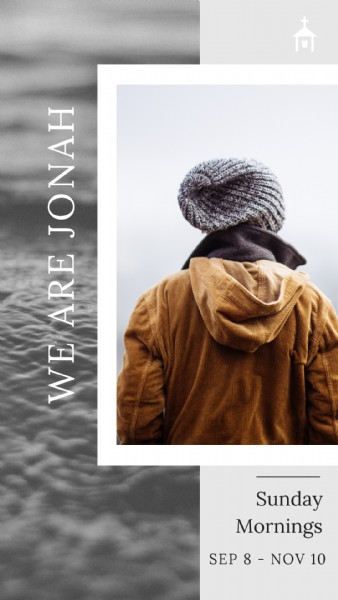 September brings new Bible studies. . .
We're excited to offer many options for Bible study and Christian growth--from a new Monday night series on Romans by Pastor Jeremy to the restart of Sunday evening Discipleship focusing on the book of Acts to TWO new offerings for ladies on Tuesdays and Thursdays. Looking forward to seeing you!