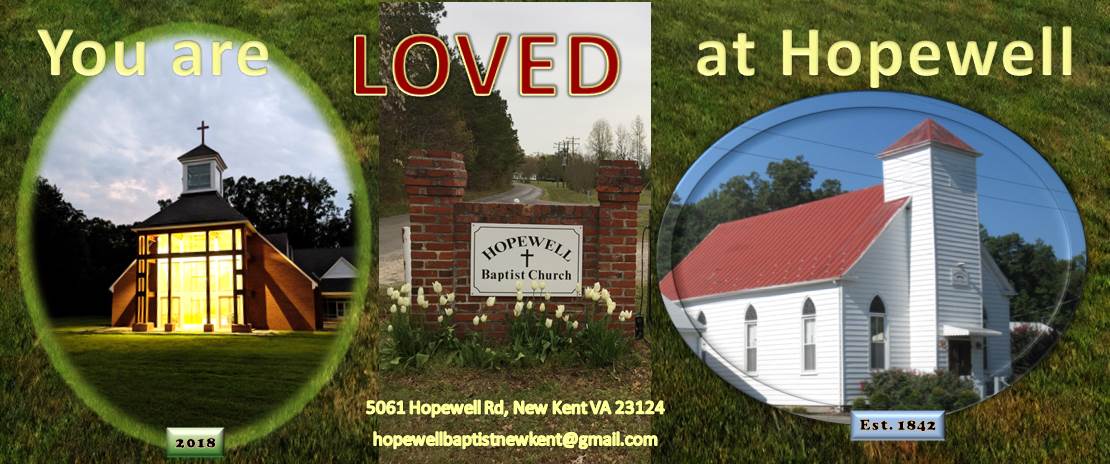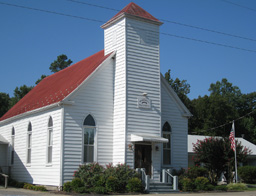 Welcome to the Hopewell Baptist Church website
We are so glad you decided to visit!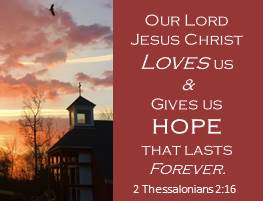 Service Times & Location
Sunday

9:45 a.m.

Sunday School

11:00 a.m.

Worship Service

6:30 p.m.

Youth Bible Study ('til 8:00 p.m.)

7:00 p.m.

Discipleship Training

[resumes Sept 9th]
Hopewell Baptist Church
5061 Hopewell Road
New Kent, VA 23124
Phone: 804-932-4906
Upcoming events
Please join us for morning worship on Sundays and Bible Study on Wednesdays to hear from our interim pastor, Howard Rhodes, as he shares what God has laid on his heart. We've just finished a series that exposed the common excuses we give for not following Jesus.
Sunday, August 19th, Pastor Rhodes will deliver the second in his series of messages "What About the Future? . . ." entitled "The Coming Man of Sin" based upon 2 Thessalonians 2:7-8.
Other Events
Ladies' Bible Study - Starts Tuesday mornings, Sept 4th, The Book of Genesis
Thank YOU for another successful VBS!