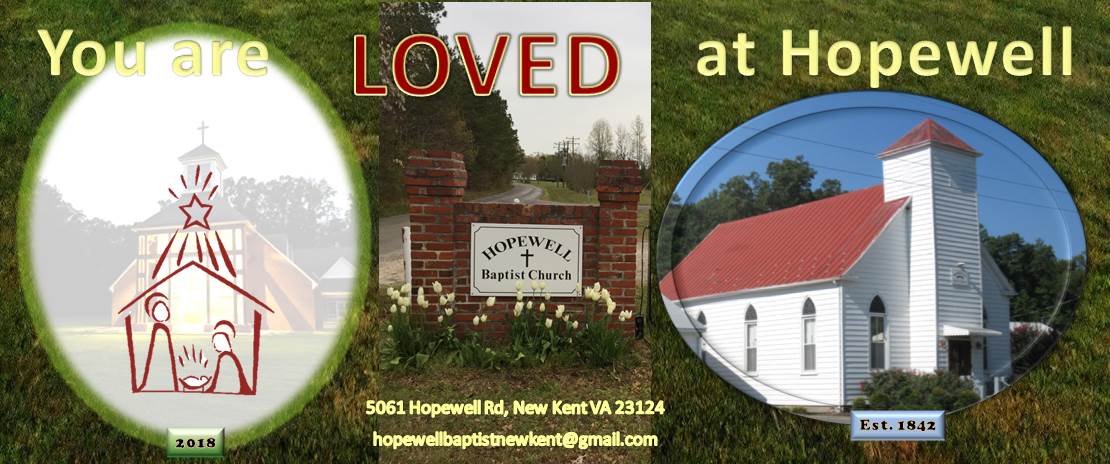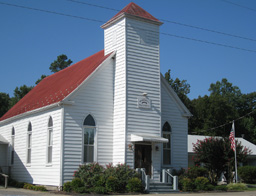 Welcome to the Hopewell Baptist Church website
We are so glad you decided to visit!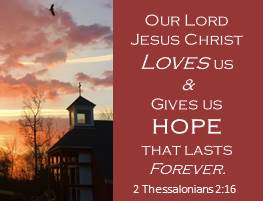 Service Times & Location
Hopewell Baptist Church
5061 Hopewell Road
New Kent, VA 23124
Phone: 804-932-4906
Upcoming events
Please join us for morning worship on Sundays and Bible Study on Wednesdays to hear the word of God and to feel the fellowship He wants us to experience.
Our new pastor, Jeremy Smith and his wife, Audra, and family are now with us. These are exciting times for our Hopewell family and we invite you to be a part of it all.
Other Events