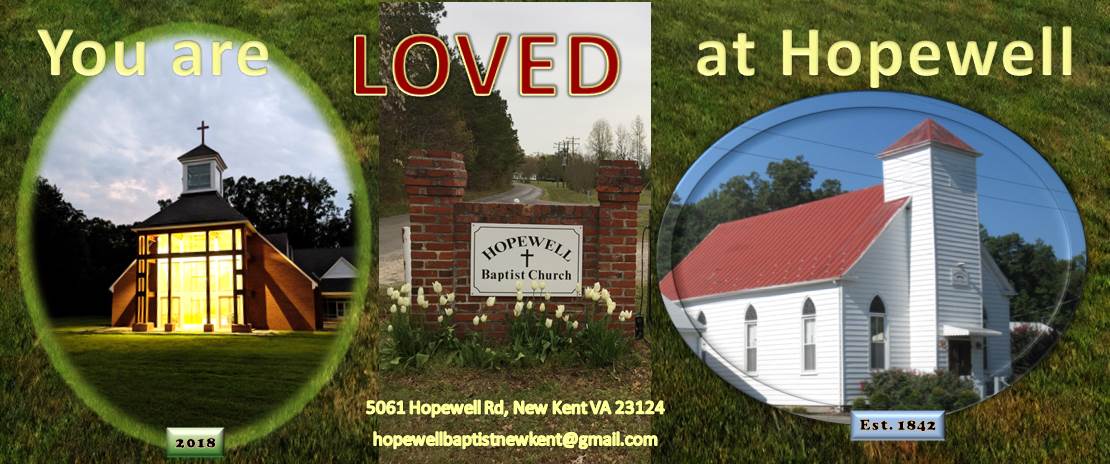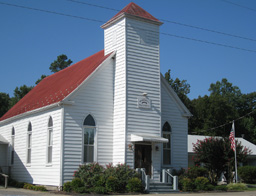 Welcome to the Hopewell Baptist Church website
We are so glad you decided to visit!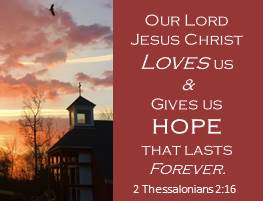 Service Times & Location
Hopewell Baptist Church
5061 Hopewell Road
New Kent, VA 23124
Phone: 804-932-4906
Upcoming events
Please join us for morning worship on Sundays and Bible Study on Wednesdays to hear the word of God and to feel the fellowship He wants us to experience.
Sunday, September 23, Jeremy Smith will be preaching to us for the first time. Jeremy currently lives in South Carolina with his wife, Audra, and his children, and hopes to find a church home at Hopewell Baptist as our new full-time pastor.
We'll hear Jeremy and then fellowship together with a meal before having a question and answer time with Jeremy. The church members will then vote on him as our pastor.
Please join us as we welcome the Smiths this Sunday and hear what God has laid on Jeremy's heart to share with our members, guests and visitors. It could be a new beginning for you as you fellowship with us.
Other Events