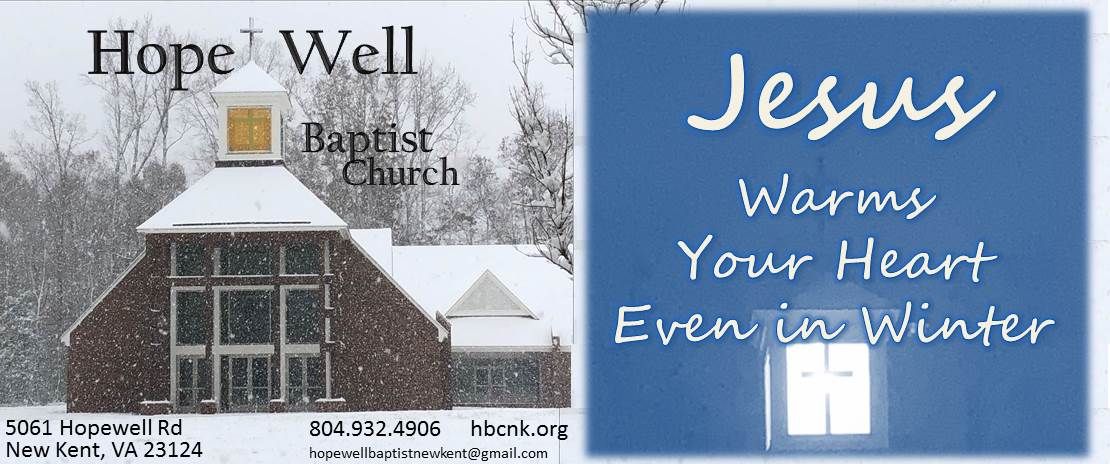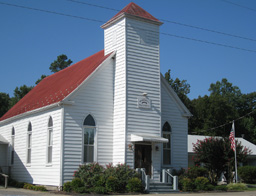 Welcome to the Hopewell Baptist Church website
We are so glad you decided to visit!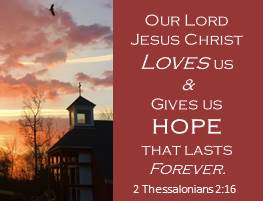 Service Times & Location
Sunday

9:45 a.m.

Sunday School for all ages

11:00 a.m.

Worship Service

6:00 p.m.

Youth Bible Study

- starting Jan 27th

7:00 p.m.

Deeper Into the Well

- starting Jan 27th
Hopewell Baptist Church
5061 Hopewell Road
New Kent, VA 23124
Phone: 804-932-4906
Upcoming events
Ladies Bible Study - startup of this new study in Leviticus will be next Tuesday, Jan 22 (postponed a week due to weather).
Quarterly Business Meeting is Wednesday, Jan 16th, at 7pm with Choir Rehearsal on Thursday, Jan 17th, at 7pm (normal Wednesday activities resume next week).
Please join us on Sundays for morning worship at 11am and Bible Study at 7pm as Pastor Jeremy leads us through 1 Corinthians (January).
For your mid-week refresher, join us on Wednesday evenings to share in prayer together, study His word and to enjoy the fellowship He wants us to experience.
Other Events