Our Pastor
WELCOME to our new Interim Pastor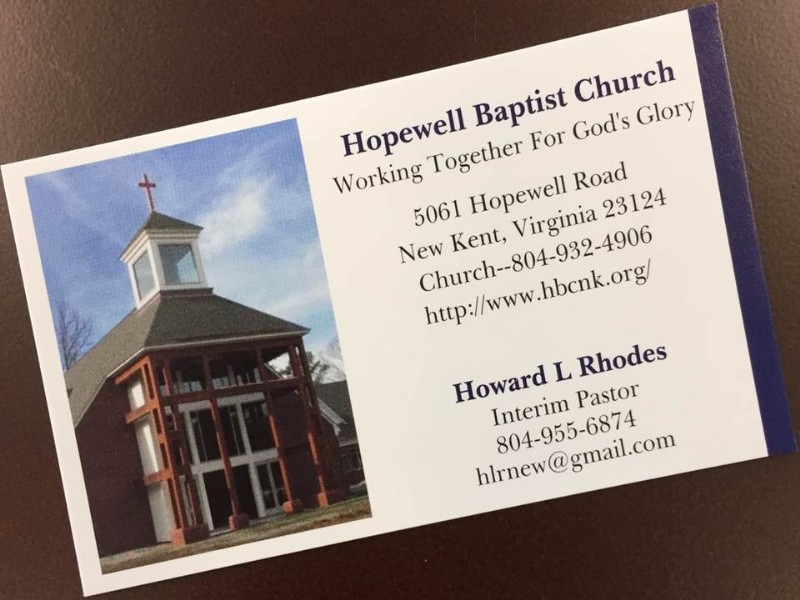 Pastor Howard Rhodes officially joined us February 2018 as we continue to seek God's will for our family here at Hopewell Baptist Church. He and his wife, Belinda, have been guests several times over the past two years and we look forward to hearing Pastor Rhodes' messages each and every week - Sunday mornings at our 11:00am worship service and Wednesday evenings at our 6:30pm Bible study. You and your family are welcome to join us!
Pastor Search Committee
Our very active Pastor Search committee is seeking the man God has for us and is currently accepting resumes at hbc-psc@verizon.net.