Discipleship Training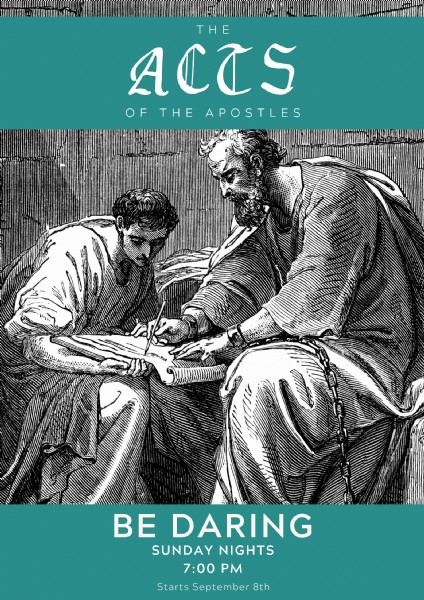 Sunday evenings at 7:00 p.m.
For Discipleship Training, typically we concentrate on a selected book of the Bible and use a study book to help guide us through a 6-week to 12-week series--individual readings during the week, followed by sharing special "nuggets" when we review the material together. We'll start again September 8th to review the second half of the Book of Acts using one of Dr. Warren W. Wiersbe's "Be Alive" series of commentaries:
BE DARING - Put Your Faith Where the Action Is (Acts 13-28)
Contact Bobby B. or the church (804-932-4906) to receive a copy of the commentary and join the study group. You can jump in anytime!!
* we'll provide new devotional material every 2 weeks for your individual use during the Summer. Just call us if you're interested.