Discipleship Training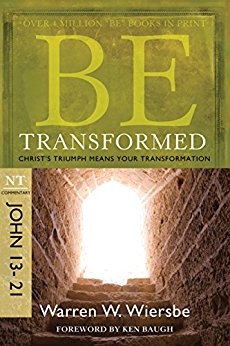 We meet together Sunday evenings at 7pm to delve deeply into God's Word.
Typically, we concentrate on a selected book of the Bible and use a study book to help guide us through a 6-week to 12-week series. Beginning April 2018, we are studying the Gospel of John and using Dr. Warren W. Wiersbe's "Be Transformed - Christ's Triumph Means Your Transformation" commentary.
Be Transformed! - A study of John 13-21
Contact Bobby B. or the church to receive a copy of the commentary and join the study group. You can jump in anytime!!