Wed Night Dinner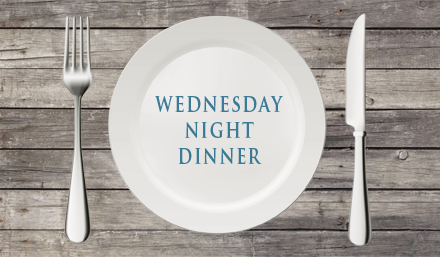 Wednesday dinners resume September 12th. Our menu this week is:
Spaghetti with meat sauce
Side Salad and Garlic Bread
served with dessert, iced tea and all the fixin's. Please join us early (at 5pm) for a special movie presentation of "The Insanity of God" that will start at 5:45pm in lieu of Bible Study.
Dinner before Bible Study
Dinner's are generally provided on the 2nd and 4th Wednesdays of each month at 5:30pm - except for the summer months of June through August. When we provide Wednesday Night Dinners, the recommended donation amount is $7/adult and $5/child, capped at $14/family.