Wed Night Dinner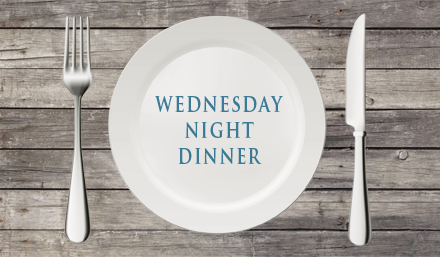 Dinner before Bible Study
We restarted our dinners in September--generally provided on the 2nd and 4th Wednesdays of each month at 5:30pm before our 6:30pm Prayer Meeting.
Our next meal will be October 23rd. Come on by for food and fellowship!
Support our Special Fundraising Project
When we provide Wednesday Night Dinners, the recommended donation amount is $7/adult and $5/child, capped at $14/family. All donations are used to support a special project as determined by the group of volunteers involved in this ministry. Along with two gift-basket auctions and afghan raffles, the Wednesday Night Dinners have raised approximately $20,000 towards a new electronic sign for the new sanctuary building. Praises for God's blessing of this ministry and your participation.